COUNTER AIR FLOW: MAKING THE MOST OUT OF ENERGY
Don't let the energy escape unused through the chimney.
Energy is kept inside the system, due to the counterflow principle which is used in finishers for the first time.
COUNTERFLOW PRINCIPLE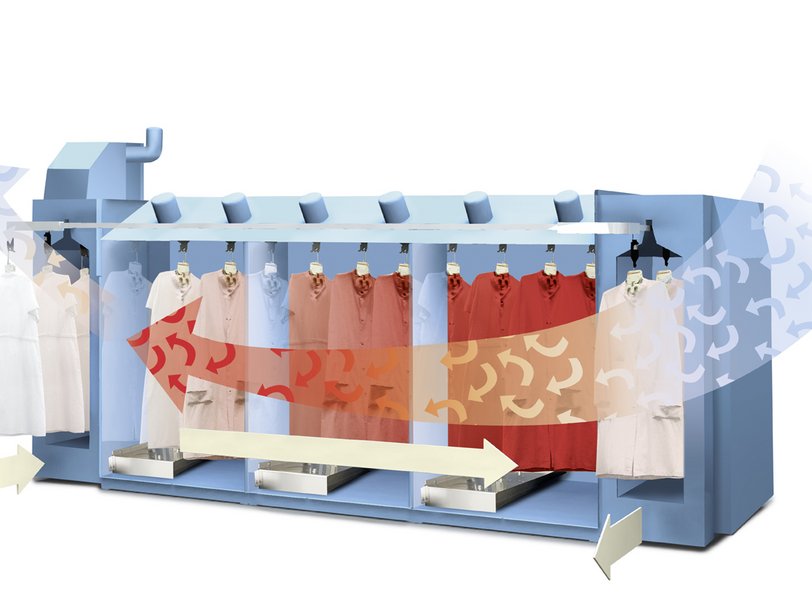 Air and steam are flowing in the opposite direction of the laundry to provide excellent finishing and drying results with a minimum of energy. The air is used in various ways throughout its passage through the finisher, before it is completely "used" exhausted from the infeed chamber.
HEAT EXCHANGER FUNCTION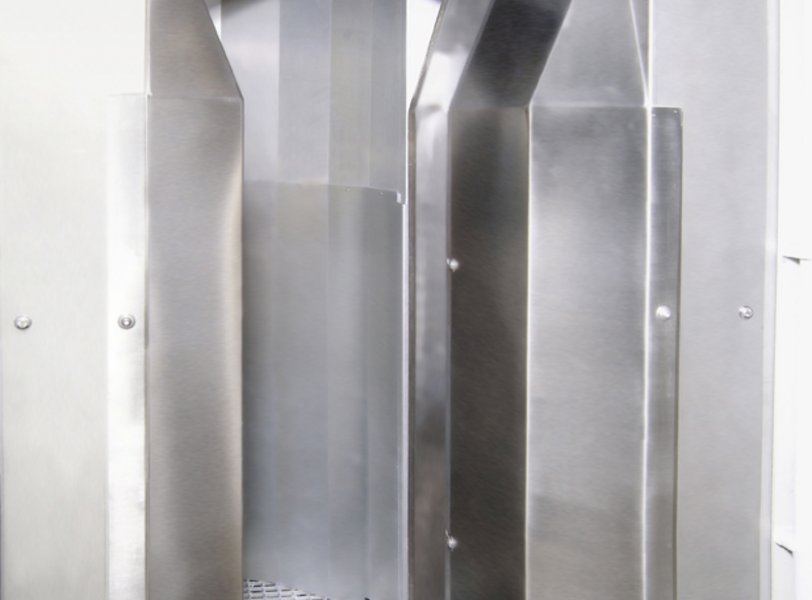 Energy in the air is transferred from module to module, and does not escape the system unused. The extended infeed chamber is effectively a heat exchanger. Incoming articles are pre-heated in the counter air flow, before the air is exhausted. The extended outfeed chamber is another heat exchanger. Outgoing items are cooled down ("Cool-Down"), improve finish quality and preheat the air drawn in.
STEAM NOZZLES AND HANGER TWIST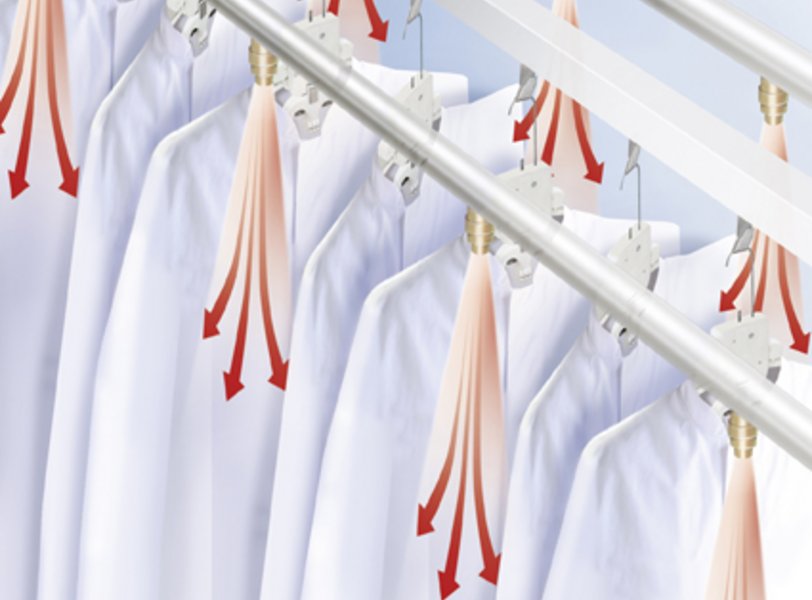 The hangers are allowed to move in a slightly twisting motion which improves air circulation. Transport chain, jets for the circulating air and spray nozzles are tuned and arranged to make the most use of this twisting motion. The circulating air and the spray steam can reach the lower parts of the garments more easily, contributing to better smoothing.
SECURE TRANSPORT SYSTEM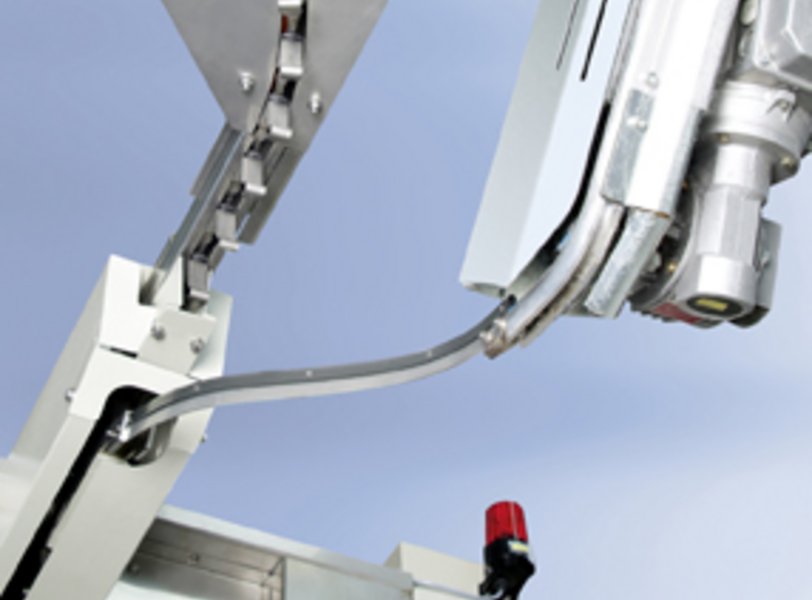 Unlike conventional systems, the XMT is equipped with a conveyor chain and distort-resistent transport hooks. Each hanger is kept in a clearly defined position throughout the conveyor path, while sliding, moving, distorting and changing of the hanger distances is not possible. This is essential for the conveyor safety and finish quality.
THE 5TH GENERATION OF OUR XMT TUNNELFINISHER
Leading in finishing technology since 1975: Each of the previous generations have been a reflection of further development and possibilities, independent of the ongoing process of optimisation and improvement.
Technical Data
Number of heating modules

2 (XMT 2)
3 (XMT 3)
4 (XMT 4)
5 (XMT 5)
6 (XMT 6)

Heating

Steam-heated register
Gas burner